Rich Skin Face Serum
Regular price

Sale price

$67.00
A high performance herbaceous oil-serum combining the efficacy of a serum with the comfort of the world's most nutrient-rich botanical oils to rebuild and replenish skin's inner vitality.
1. Shipping

2-3 day shipping (business days)
2. Description
3. How To Use

Morning and night, After your cleanser, and toner apply 2–3 drops onto freshly cleansed skin,  Avoid eye area.
4. Ingredients

Full Spectrum phytocannabinoid extract, Glycolic acid, Hyaluronic Acid, Ceramide III, Yuzu Blossoms & Hinoki, Plant Base Silk Peptides, Passion flower botanical extract, Camu Camu Botanical extract, Broccoli Botanical Extract, Bitter Mellon extract, White Lotus Powder, Squalane Oil, Chia Seed oil, Watermelon oil, Black Seed Oil, Sunflower Oil, Olive Oil, Apricot Kernel Seed Oil, Persea Americana (Avocado) Seed Oil, Jojoba Oil, Hemp Seed Oil, Argan Oil, Lemongrass Essential Oil, Helianthus Annuus (Sunflower) Seed Oil, Trigonella Foenum-Graecum (Fenugreek) Infusion, Olea Europaea (Olive) Oil, Prunus Amygdalus Dulcis (Sweet Almond) Oil, Glycine Soja (Soybean) Oil, Argania Spinosa Kernel (Argan) Oil, Opuntia Ficus-Indica Seed (Prickly Pear) Oil, Rosmarinus officinalis (Rosemary Essential) Oil, Vitamin E, Capicum annuum (Cayenne Pepper), Extract, Momordica charantia L (Bitter Gourd Oil), Adansonia Digitata (Baobab) Seed Oil, Helianthus Annuus (Sunflower) Seed Oil, Olea Europaea ( Olive) Fruit Oil, Ricinus Comunis (Castor) Seed Oil, Grapeseed oil, Apricot Kernel Seed Oil, Rosehip Oil, Sea Buckthorn Oil, Evening Primrose, Frankincense Essential Oil, Lavender Essential Oil, Rose Geranium Essential Oil, Aloe Vera Juice, kosher vegetable glycerin, Jasmine Oil, methylsulfonylmethane, xanthan gum, Vitamin B5, Ascorbyl Palmitate Vitamin C Ester, Vitamin E, Ethylhexylglycerin, Phenoxyethanol
5. Disclaimer

This product is not to be used or sold to persons under the age of 18. This product should be used only as directed on the label. Consult with a physician before use if you are pregnant or nursing, have a serious medical condition or use prescription medications, or are sensitive to essential oils. These statements have not been evaluated by the FDA. This product is not intended to diagnose, treat, cure or prevent any disease.
Share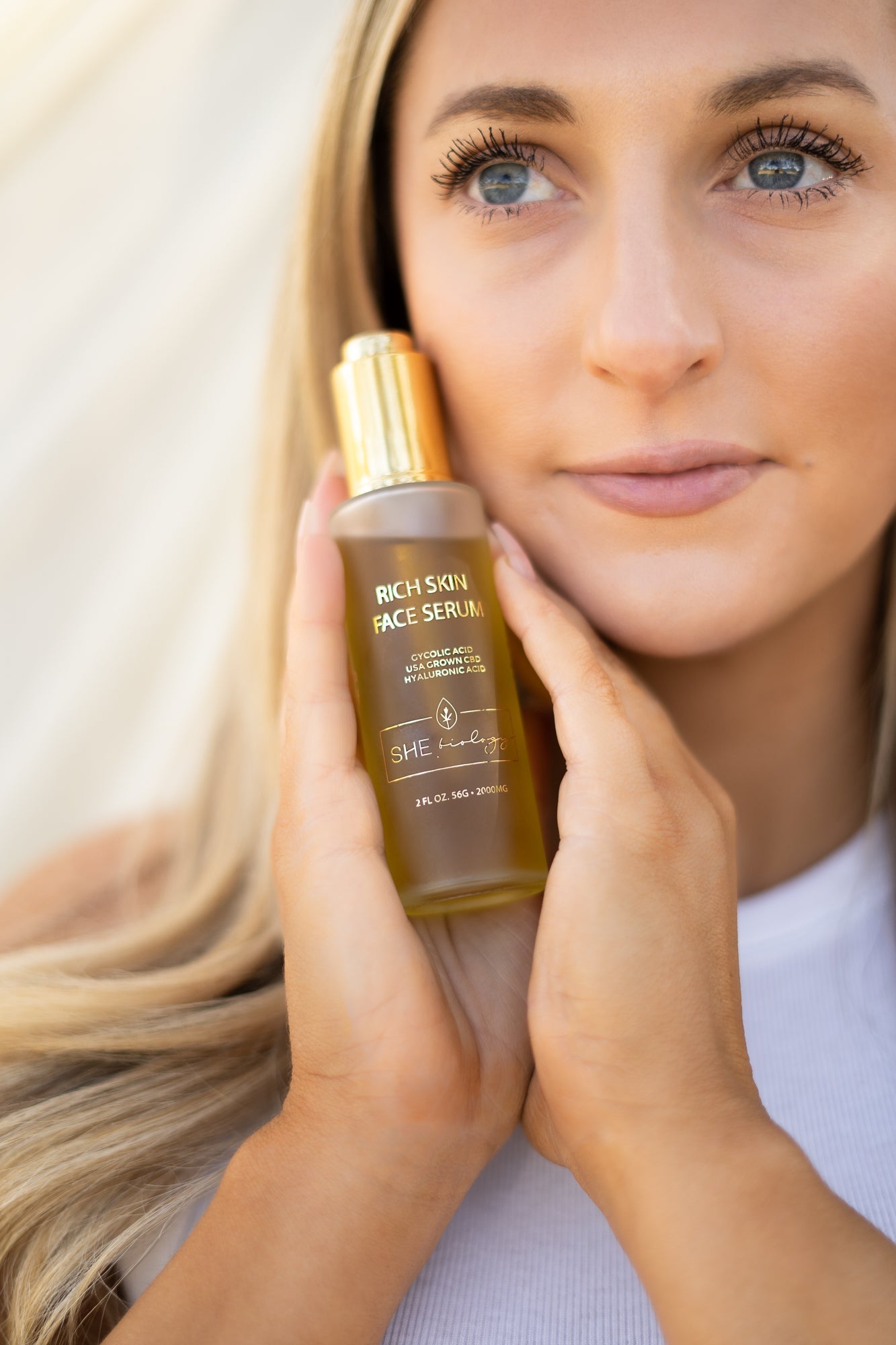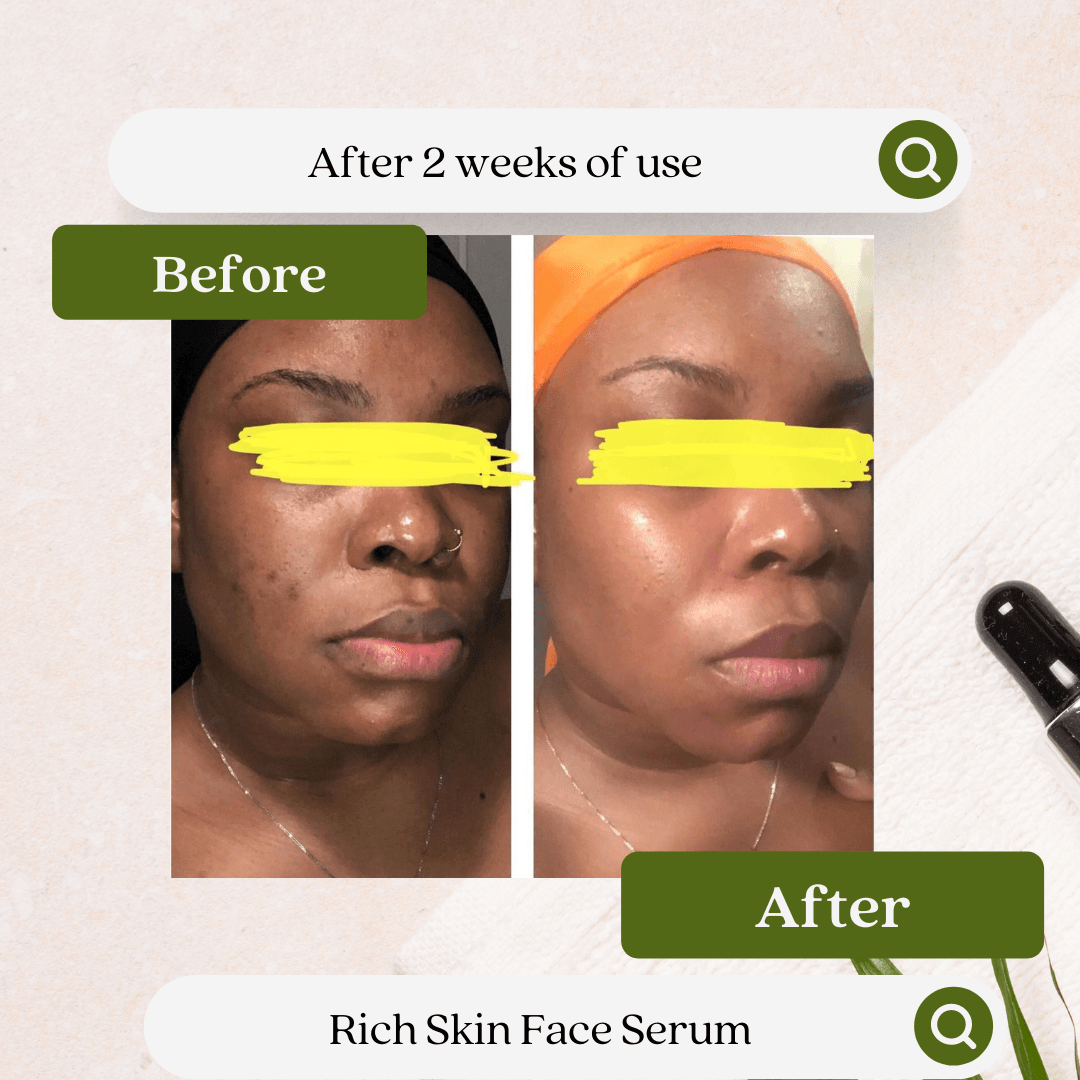 Why She Biology?
2-3 Day Shipping

Fast delivery options, so you can get your skincare.

Plant Base Clean Skincare

Clean and natural skincare with safe and transparent ingredients

Lab Tested Phytocannabinoid

We test all our products for Phytocannabinoid levels, toxins, and preservatives.

Sustainable

Our signature shipping boxes and containers are fully recyclable and biodegradable.

Leaping Bunny Certified

We do not test on animals.

WBNEC Certified

We are 100% owned, operated, managed, and controlled women business.
FAQs
What Is Phytocannabinoid-hemp compound?

Another star among phytocannabinoids. It's not psychoactive, and it's renowned for its therapeutic potential. It's used to address a range of medical conditions like exzema epilepsy, pain, anxiety, and inflammation. The best part? It doesn't produce the high associated with Delta-9-Tetrahydrocannabinol.
Will It Show Up On A Drug Test?

Simple answer, No. More in depth answer..

Phytocannabinoid-hemp (cannabidiol) itself is generally not tested for in standard drug tests. Most drug tests are designed to detect the presence of delta-9-tetrahydrocannabinol (THC), the psychoactive compound in cannabis, as it is the compound responsible for the "high" associated with marijuana use.

However, it's essential to be aware of a few important points:

1. **Full-Spectrum CBD Products:** Full-spectrum CBD products may contain trace amounts of THC, typically less than 0.3%, as this is the legal limit in many places. While these low levels of THC are unlikely to produce psychoactive effects, they could potentially show up on a drug test, particularly if you consume large quantities of full-spectrum CBD products regularly.

2. **CBD Isolate:** CBD isolate products, on the other hand, contain only pure CBD and no detectable THC. If you use CBD isolate products, it is highly unlikely that you will test positive for THC on a drug test.

3. **Mislabeling and Quality Control:** The accuracy of the CBD content in products can vary, and some products may be inaccurately labeled or contain higher levels of THC than indicated. It's essential to choose reputable brands and products that undergo third-party testing to ensure accuracy and purity.

4. **Cross-Contamination:** In some cases, even if a CBD product is labeled as THC-free, there may be cross-contamination during manufacturing or in the supply chain, which could lead to trace amounts of THC in the product.

5. **Drug Test Sensitivity:** The sensitivity of drug tests can also vary. Some tests are more sensitive and may detect even trace amounts of THC, while others have higher thresholds for a positive result.

If you are concerned about the possibility of testing positive for THC on a drug test, you should consider using CBD isolate products or discussing your concerns with your employer or the organization conducting the drug test. Additionally, it's wise to be aware of the laws and regulations regarding CBD and THC in your specific location, as they can vary from place to place.
Acne Benefits from Phytocannabinoid-hemp?

Phytocannabinoid-hemp anti-inflammatory and sebum-regulating properties can help with acne management. It may reduce excessive oil production and prevent clogged pores, ultimately reducing the likelihood of breakouts.
Antioxidant Benefits from Phytocannabinoid-hemp?

Antioxidants help protect the skin from damage caused by free radicals, which can lead to premature aging. By neutralizing these harmful molecules, cannabinoids may contribute to healthier, more youthful-looking skin.
Moisturization Benefits from Phytocannabinoid-hemp?

Rich in essential fatty acids, making it an excellent moisturizer for the skin. It can help maintain the skin's natural moisture barrier, preventing dryness and flakiness.
Pain Relief Benefits from Phytocannabinoid-hemp?

Full spectrum Phytocannabinoid-hemp is high in terpenes and other cannabinoids that help relieve pain.
Anti-aging Benefits from Phytocannabinoid-hemp?

It helps promote collagen production and improving overall skin elasticity.